The Construction Supply Crisis Has Been Greatly Exaggerated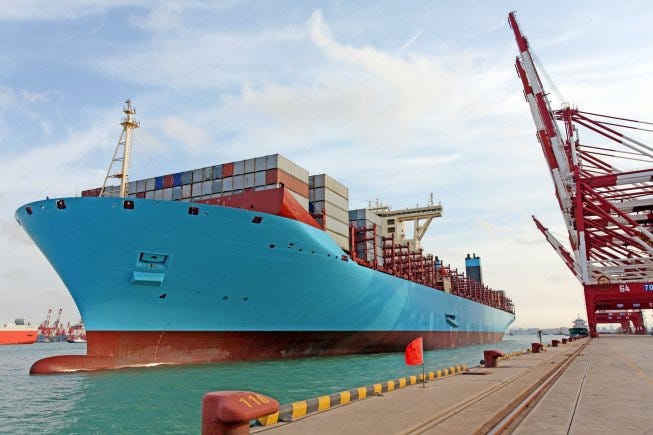 Things are changing so quickly in this new era that it's tough to know how to plan the next few months, let alone next week.
Case in point -- the building supply chain. Just weeks ago, developers and contractors were staring at massive project delays and materials shortages from China's slow-down, and contractors were considering their Plan Bs to source more supplies closer to home .
Fast-forward to April, and Chinese factories have steadily re-opened, Wuhan is no longer on lockdown, and the country has ramped to at least 90% of its pre-pandemic production volume for construction supplies, according to Daniel Pomfrett, Vice President of Forecasting and Analytics at Cumming Corporation. In fact, some high-demand consumer goods are now producing at over 120% to make up for the virus-related slow-down in Q1, says Paul Stepanek, President at Complete Manufacturing and Distribution.
Proactive Buying
Meanwhile, many U.S. contractors and distributors —through a combination of COVID-19 risk preparation, and seasonal timing (luck)—had over-purchased materials in March. Instead of holding 1-2 week supplies, they'd stocked up for 4-6 weeks to both gear up for the spring and mitigate pandemic risk. According to Paul Giiovannoni, Principal and Managing Director at FMI Corporation, he says this has worked out well for existing projects in much of the U.S., where projects have continued with few delays. In fact, he says that for many suppliers, March was one of the strongest months in a long time. 
For construction companies on active projects, plans to re-allocate outside of China have been scrapped. Some had backup plans for suppliers outside of China, but never needed to put it in place. As one contractor said to me:  "It has not been catastrophic." The bigger concern though, going forward, will be getting enough PPE equipment so people can work. 
As it turns out, the more substantial  delays for construction companies have come from some domestic suppliers in parts of the U.S. more so than China. Anecdotally, I've heard of spotty lead times from sources where COVID-19 cases were causing more disruptions such as in Pennsylvania and Georgia. For many contractors with projects in the Northeast and the West Coast, upply concerns are a moot issue, where municipal shut-downs and scrapped financing have been more pervasive, and demand has dropped. 
Going Forward
Construction companies with domestic suppliers should be looking ahead to mitigate risk from any potential slow-downs in states or regions that are seeing increased COVID-19 cases. Key will be to watch closely for any potential delays, and shift to new locations as needed. As Peter Capone, Director of Purchasing at Consigli Construction told me:  "The key is knowing the source of your project and the lead times. Track every week with subcontractors and vendors to make sure they're on track with few delays. Try to identify early, so there is no lag as you're closer to build time." He'd originally been telling his teams to back up his China materials with domestic suppliers, but was able to scrap that plan a few weeks back.
But, of course, we don't know yet how well China's re-opening will work, or how much havoc the virus may still wreak across the U.S. Buyers of Chinese materials should prepare for a potential second wave of the outbreak there. That could mean making larger purchases now before another slow-down hits. Stepanak of Complete Manufacturing has been advising his clients to do that. He's seeing some buyers stocking up now for risk mitigation, but also keeping them warehoused in China, to avoid the additional duties and costs of shipping and storing in the U.S.
No matter how you play it, the continued uncertainty is likely to lead to an unpredictable pricing situation later in the summer. If new projects fail to materialize, construction companies could be left holding an oversupply of product. On the other hand, should activity pick up, we could see a price spike around the end of Q2 as more demand comes back on line. 
Stay tuned...
And stay well.
---
Other notes:
A crowdsourcing site is tracking how much businesses are getting, and how long it's taking to get their PPP and EIDL loans.
Russell Peachman works with construction companies for CPA Firm, Sax LLP. The opinions expressed are those of the author and do not necessarily reflect the views of the firm, or its clients